We all love a happy story and hopefully alot of us love a happy story that involves a kitten!!!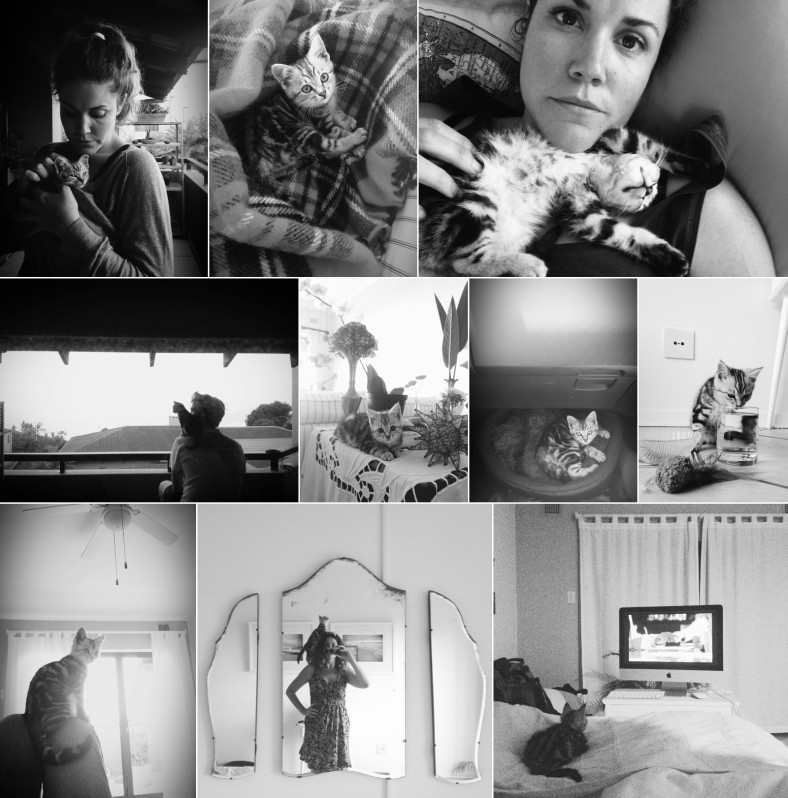 A while ago a good friend of mine stopped at a petrol station and noticed one of the attendants 'shoeing' a stray kitten into a drain. Being a cat lover she ran over to the little guy and he looked up at her and meowed. That was it for Zo! She grabbed him in her arms and took him back to the hospital where she works and gave him a bath as he was obviously living rough and was brown, even though his coat is actually grey. Zo is a Doctor and was on shift work, and after bathing kitty settled down for a nap. The little kitten snuggled up into her neck and purred like a tractor. There was no way she was going to leave him on the street. How could one possibly even think about doing that?????
Fast forward a few days and I was told that Zoelle had a kitten who was really pretty and that I would love him. I had just got back from a wedding and was exhausted but thought I would just pop into their place to say hi to the baby. I walked in the room whilst he was curled up in a little ball. I obviously screeched as kittens make me slightly mental – he woke up and meowed at me, I grabbed him and he snuggled into my neck and I fell head over heels in love. I was besotted beyond oblivion! The plan was to keep him for a few days and then find him a home through Kitten Action as our body corporate has gone a bit batty and has banned new pets in the complex. In those few days I fell into kitty trance. When the time came to hand him over to a stranger I just couldn't do it.
Whilst talking to my good friend Nicole about my dilemma I joked about whether Ajua (my god daughter) would love a present from her God-mother. A few seconds after our phone call ended she sent an sms saying that they would actually love a pet. And well …. that was that!! I decided that if I had to give up my little baby he had to go to a good home where he would be adored and loved. I also knew that they would send pictures of his adventures into adult kittydom and that my god daughter would love him and have the energy to play with him every day.
Little kitty or as I called him Mousey, stayed with us for six weeks as he was too young to go in an airplane. Then the big day came and I had to fly him down to Cape Town to get settled with his new family. I am not going to sugar coat how hard this was for me He stole my heart. He stole the heart of everyone he came into contact with in Umdloti. He is such a loving little guy with so much spunk and personality. But knowing that he brings the people I love so much so much joy makes me happy. Knowing that my god daughter will always have a part of my heart definitely made it a wee easier to let him go.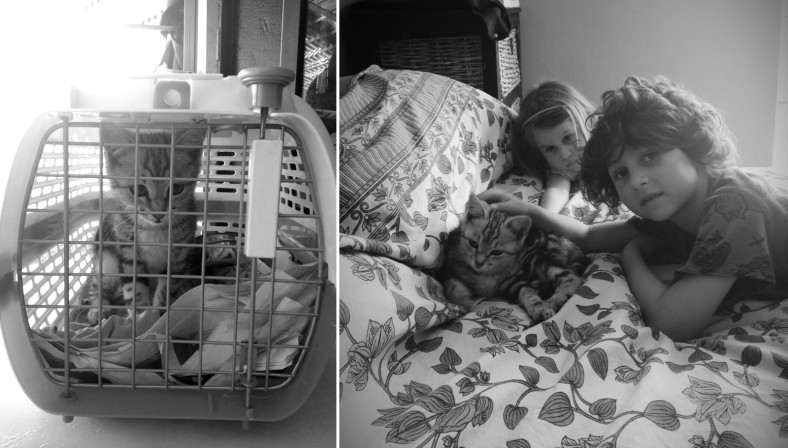 Here are a few pics of him in his new home in Cape Town ….. Sob I miss him!!! But seeing everyone so happy makes me happy!!!
His name is now Jordy by the way and isn't he growing up to be such a handsome big boy!?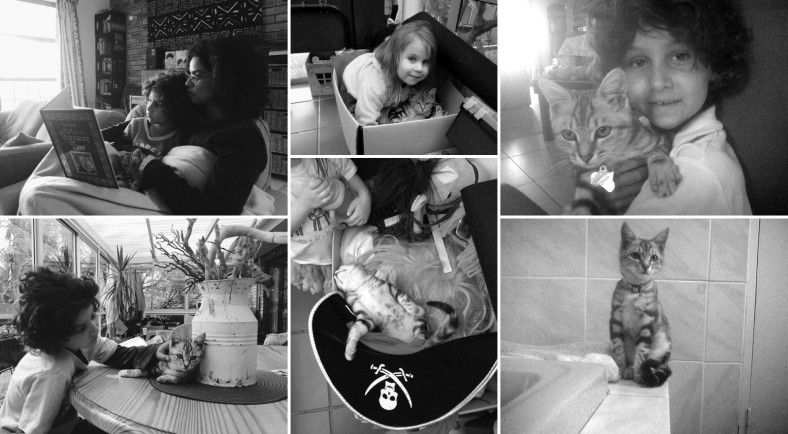 If you are ever in the position where you have to fly a pet anywhere within South Africa and you will be onboard the flight at the same time as the pet I thoroughly recommend Mango Airlines. I got so many different quotes from so many different pet flying services and not only was there so much red tape involved but they were also really expensive. Mango was really wonderful at calming my nerves and they didn't charge some crazy excess for flying Mousey aka Jordy down. The staff really seemed to care for him too!