I met Charelle and Candy about seven years ago when we all lived on the same property in Umdloti Beach. Life has sure changed for the three of us since then! I have seen these two go through many ups and downs and grow and flourish in the years that have followed, but the one thing that has always remained constant is their love and respect for each other.
Charelle is an extremely talented make up artist and as a result we have worked on so many weddings together over the years. She is one of the only make up artists who I trust to do my face and not come out looking like a drag queen or a geisha! When she told me that it was finally her turn to be the bride and that her and Candy were going to tie the knot in a civil ceremony in Home Affairs in Durban I know I had to be there to document the occasion! It's not every day that one sees a Casey Jeanne creation in those government offices in Umgeni road. I don't think the officiant had ever witnessed such a happy or stylish union! Later we went down to the beach to take a few quick portraits after a lovely lunch at Mundo Vida which another photographer covered!
Charelle and Candy your love is an inspiration! Thanks for picking me to capture these memories for you! So darned happy for you xxx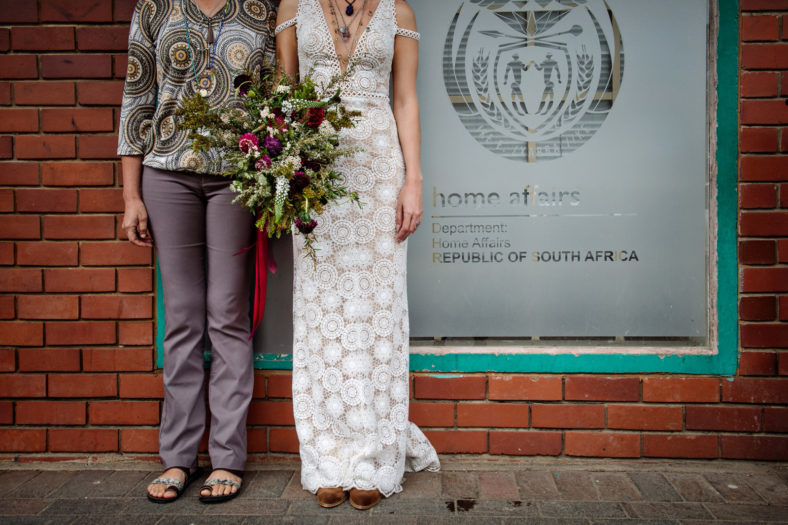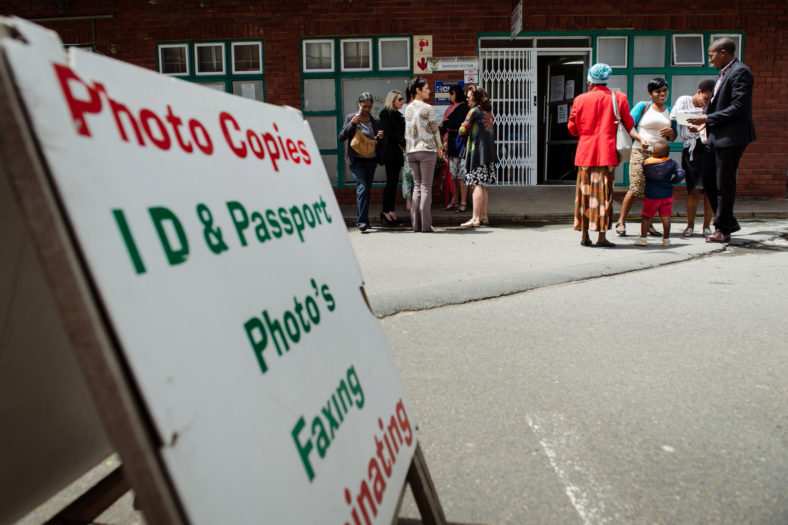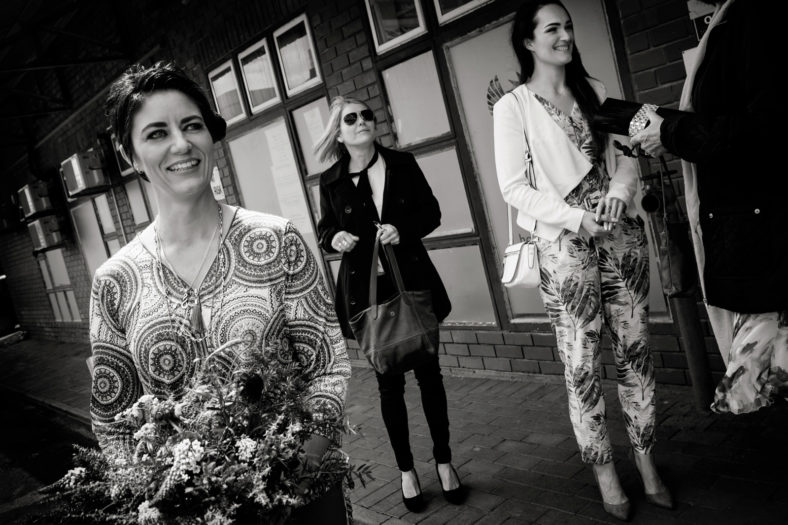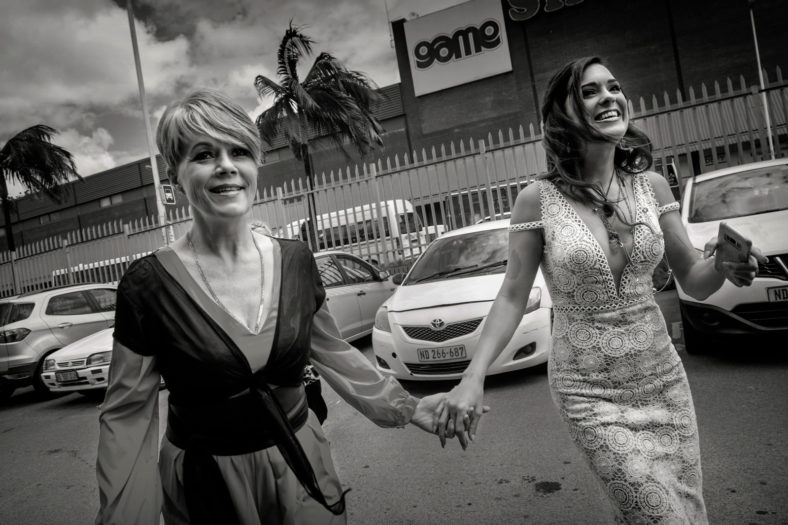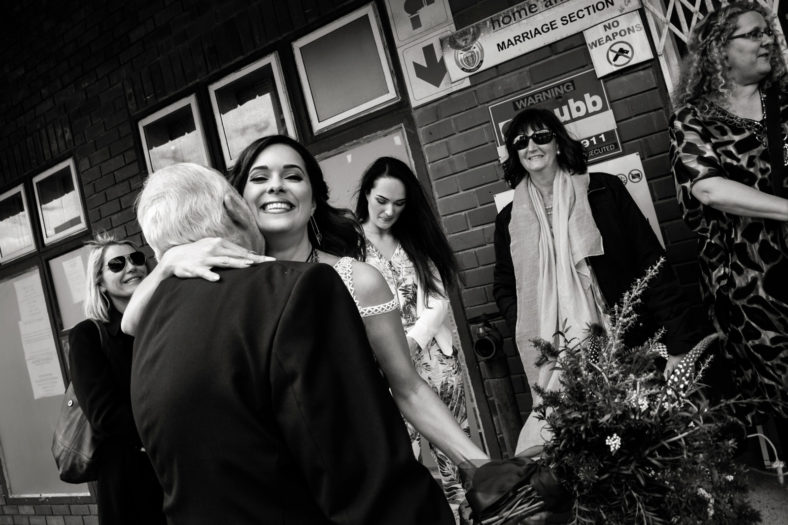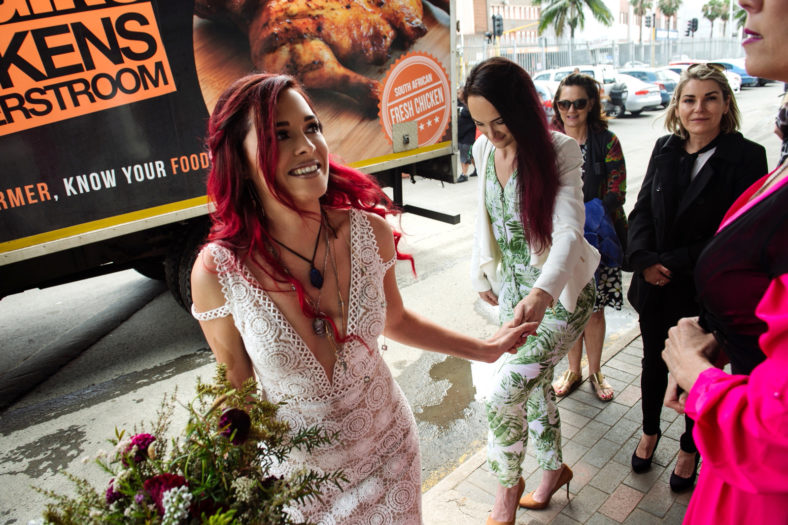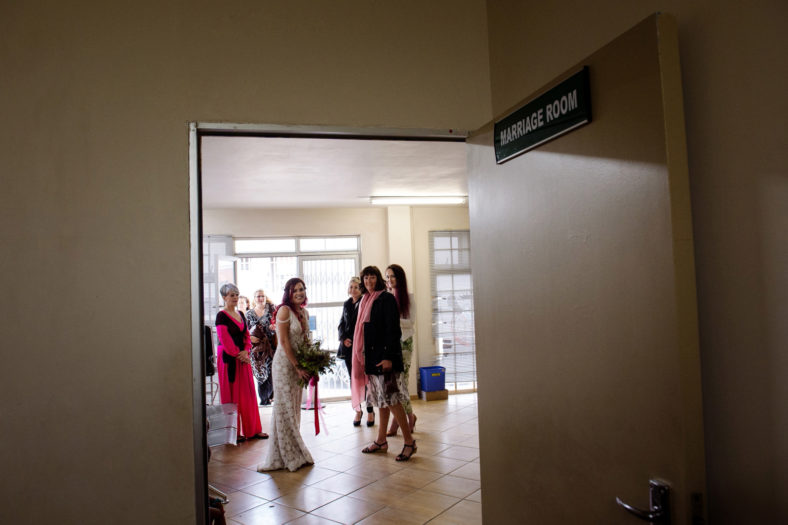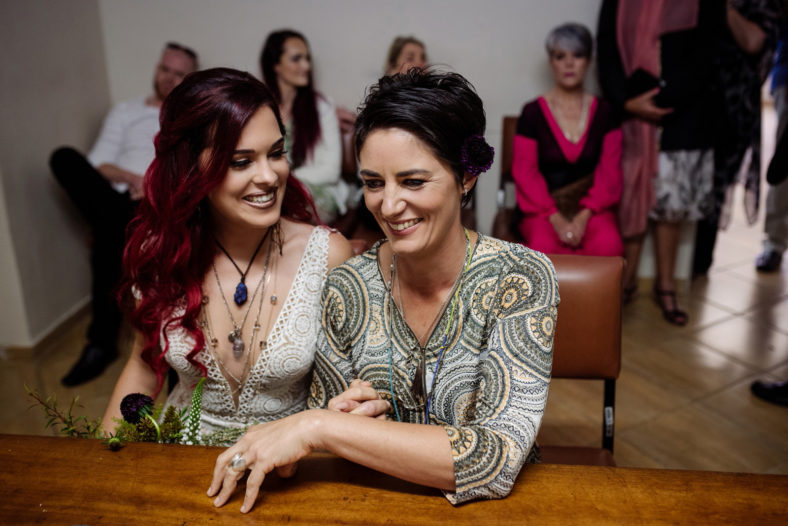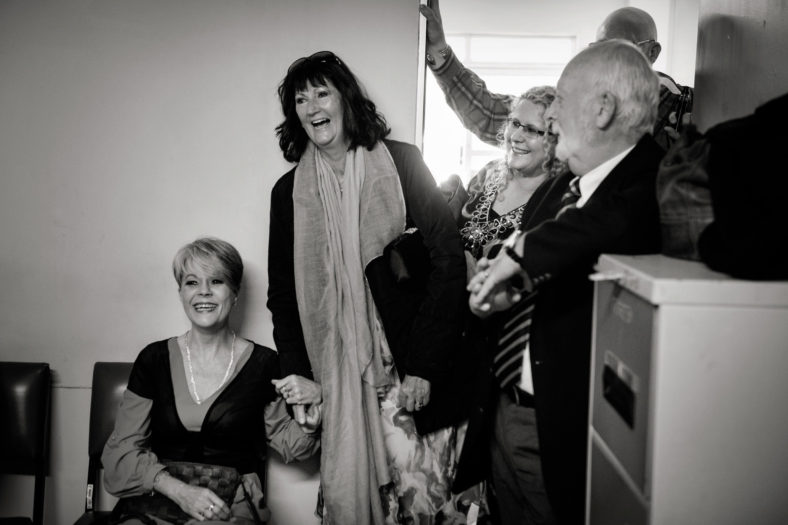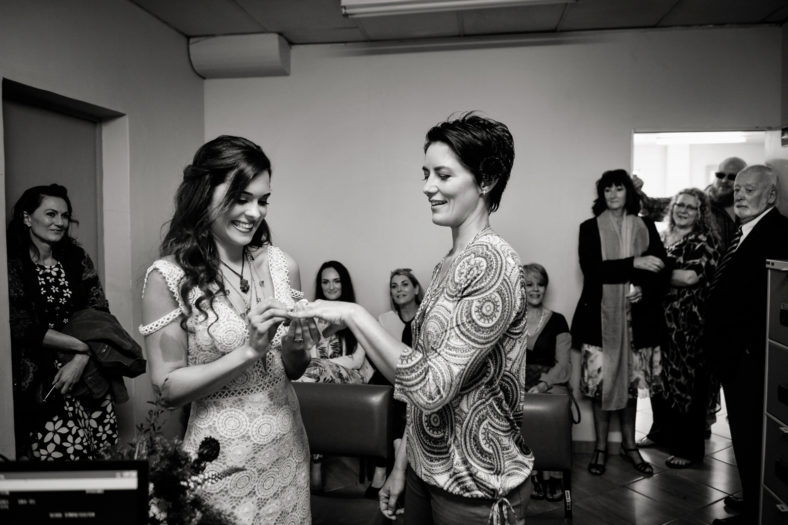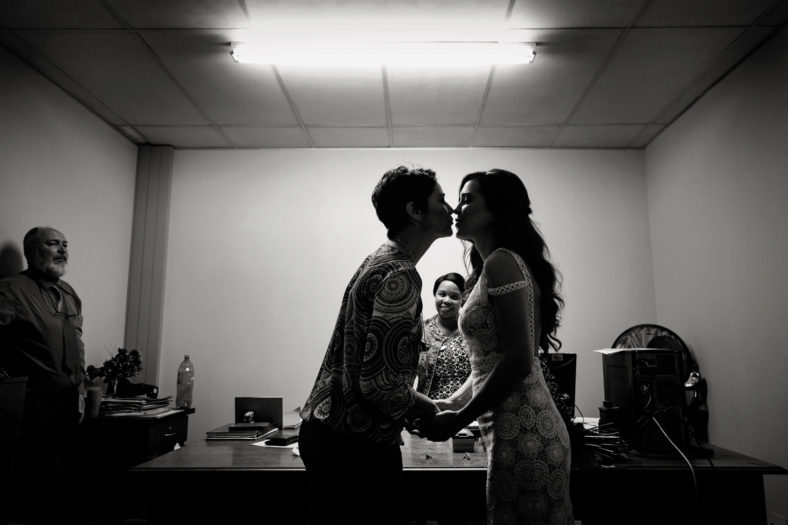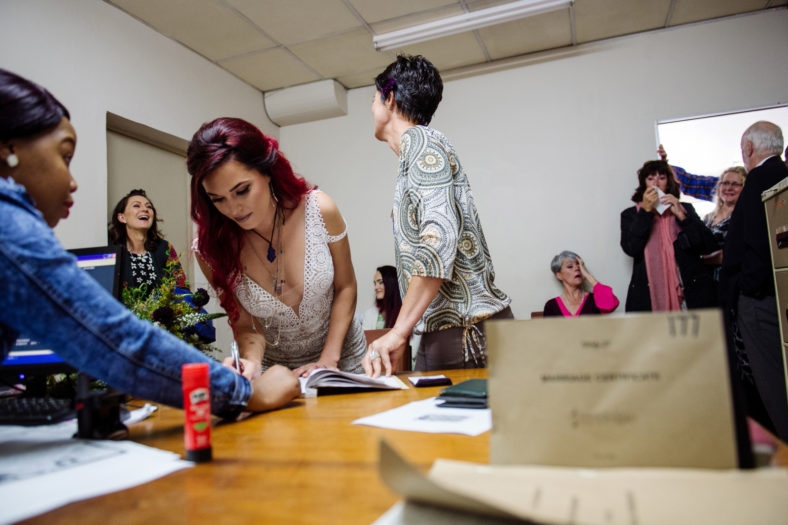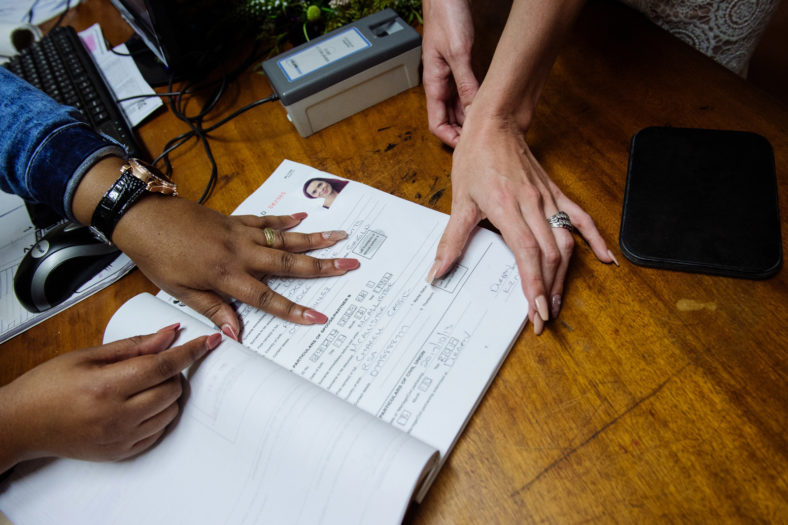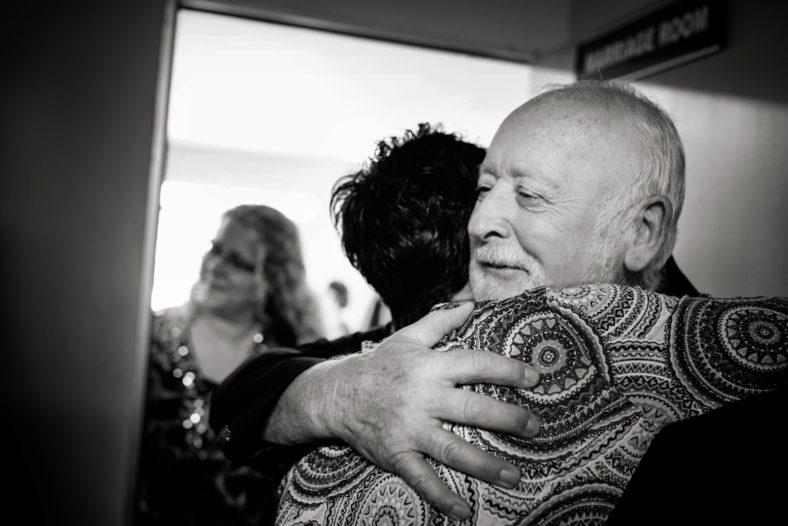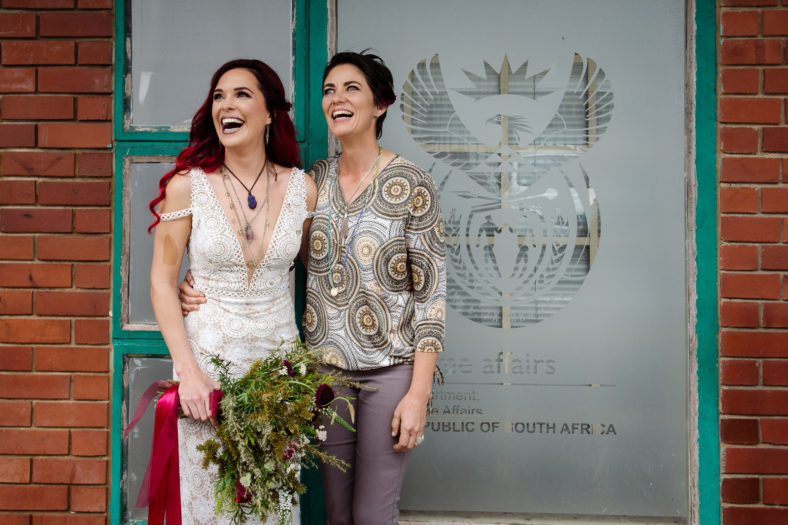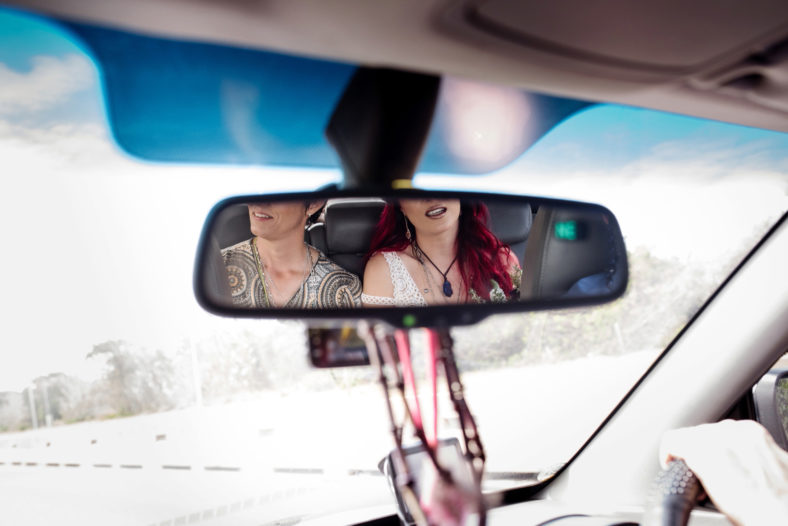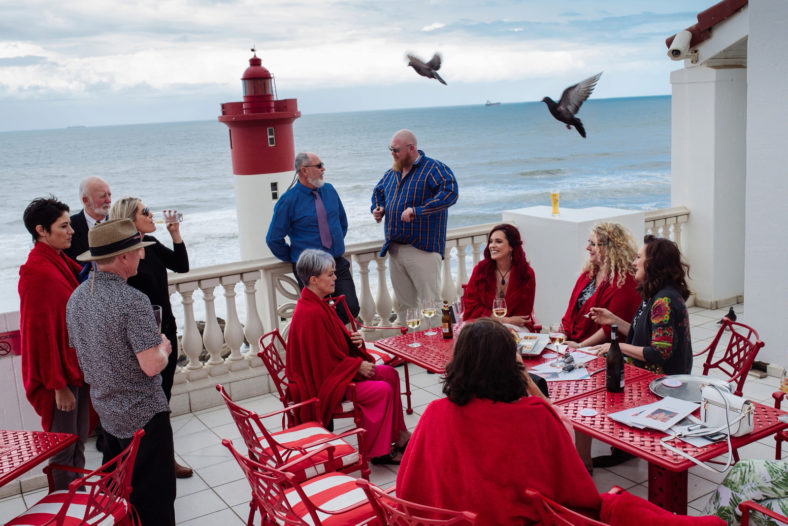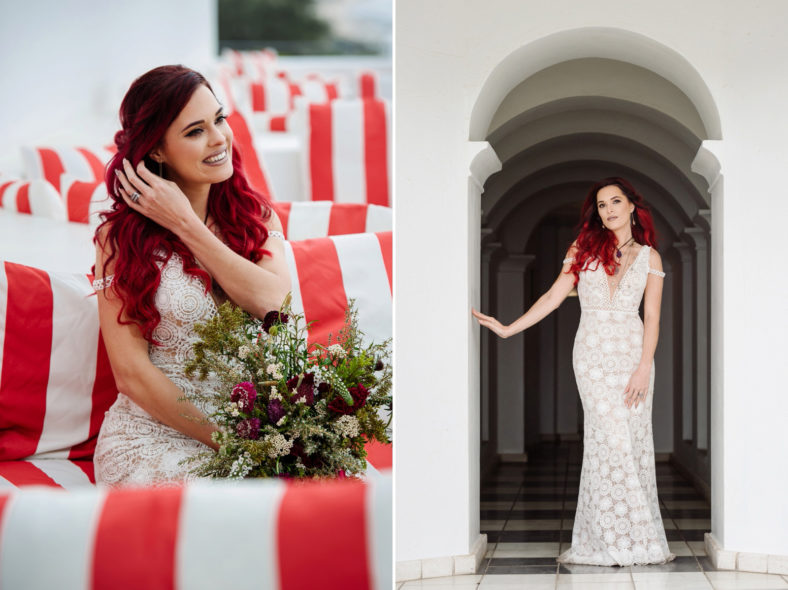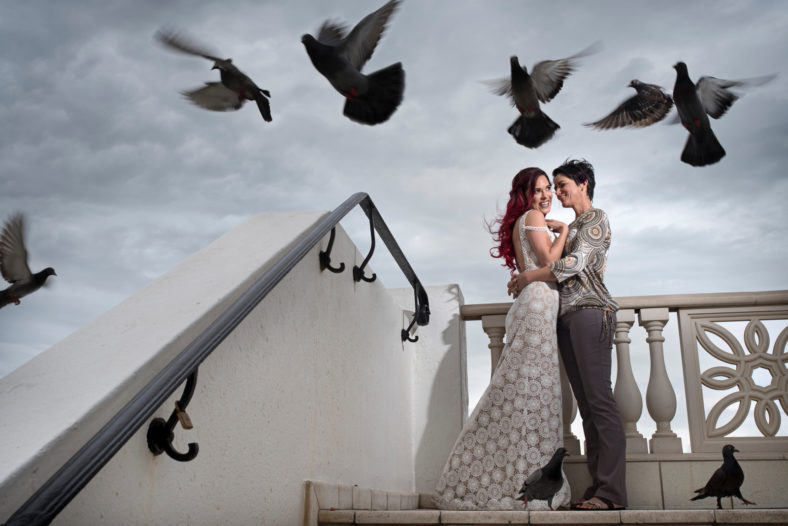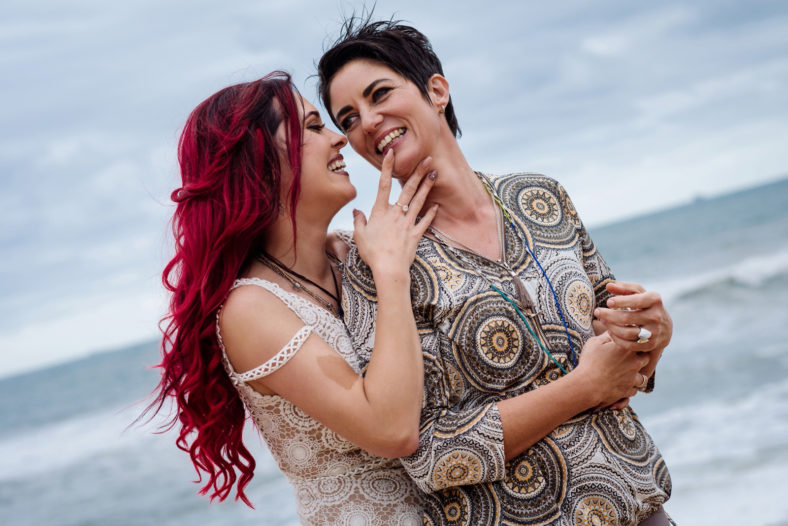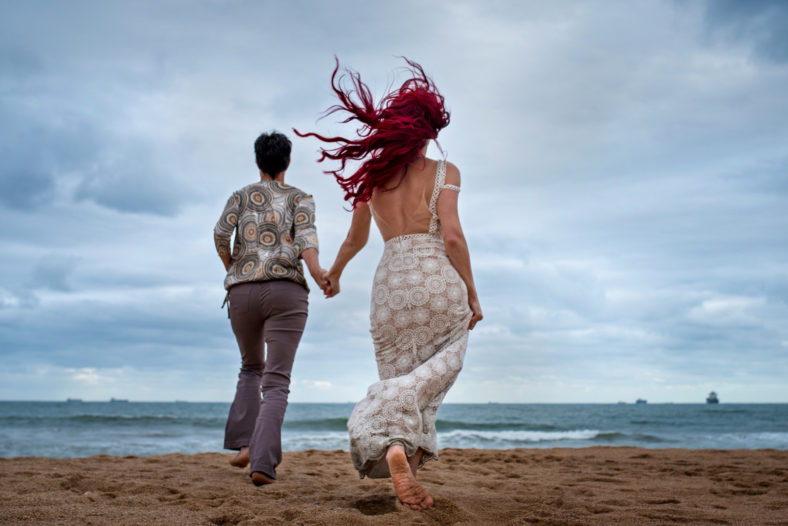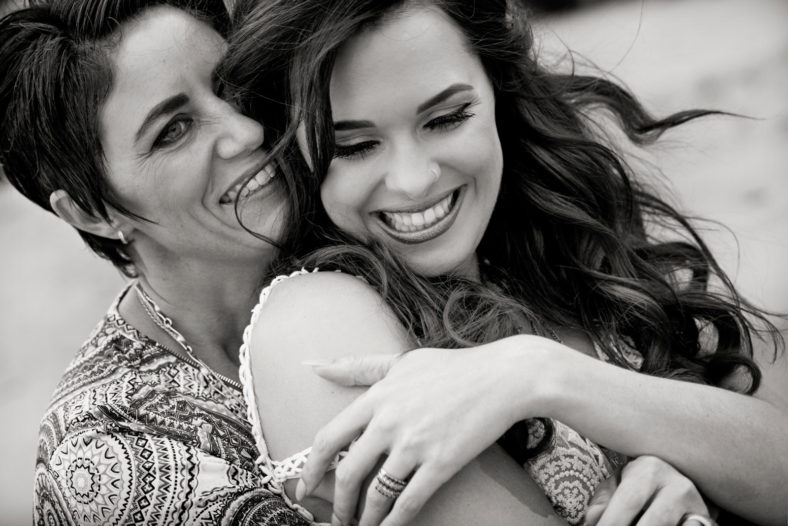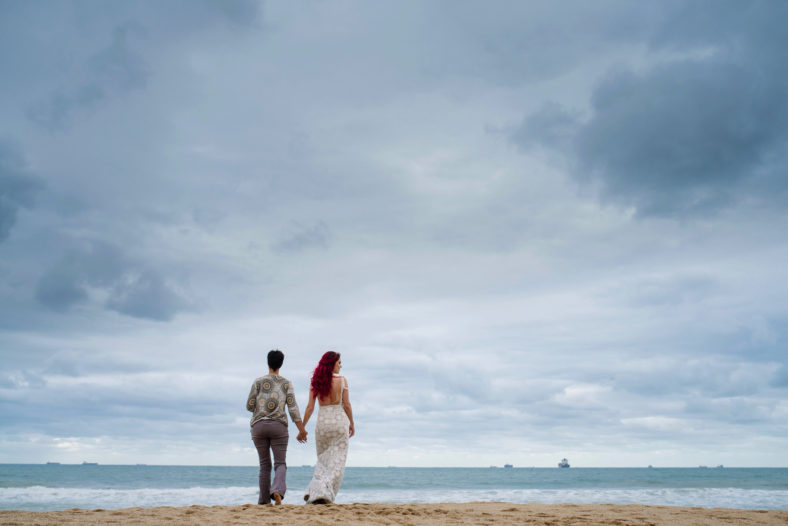 And now for a few words from the bride …
It all started out as a casual booked appointment for eloping at home affairs on Umgeni Rd on Friday 13th October (Halloween Month, also the month we got together 14 years back, Our Anniversary date falls on 31st Oct (Halloween), hence us finding the Friday 13th October our perfect date as we are Not supersticious!)
After my wedding Industry friends found out that we didnt want a "wedding" in the Traditional sense and that we opted for a luncheon celebration, we were gifted so much it really made our day overwhelmingly Special for the two of us!
My Bouquet from Special Carolyn, The decor by my life-long friend Candace Bennett of Function Design, A bespoke Designer Dress by our amazing friend Casey Jeanne, My Hair Colour and Candi's cut sponsored by Martin Pearman and Punked Neon Hair Dye Dbn, Candi's Makeup and Hair styling by our friend Kezia Myatt of Blend Makeup & Hair, Photos at Mundo Vida by Sebastian Nico of "Seb the lensman" and ofcourse Our intimate unity captured by You Jaxter, so beautifully!!!  We were so blessed and showered with so much love from all those dear around us!
The Oyster Box Hotel spoilt us on our 2 night stay thereafter with complimentart Dinner/Champers and treats  too, an Amazing weekend all round and we wouldn't have wanted it any other way!
We can Highly recommend Mundo Vida Restaurant in Umdloti as an option for Small events! Wow, Joni and her staff went the extra mile and were incredible!
The credits would be: *All gifted/sponsored below*
————————————————–
•Hair Colour & Cut Specialist: Martin Pearman Hair Creative (Candi & I)
•Hair Colour: Punked Neon Hair Dye
•H&M – by Charelle (on myself), •H&M by Blend Makeup & Hair (for Candi)
Decor at Mundo Vida: Function Design Durban (but dont think you have anything to credit her on your side though)
—————————————————-