Top Billing Magazine has included a small feature on me in their "What's Hot" section in the November edition. Not that long ago one of my ex students, Taetime DeVilliers asked me to pose for a portrait for her final year portfolio and this very image made it into the magazine. Well done Taetim! Click on "View Whole Post" to read the story.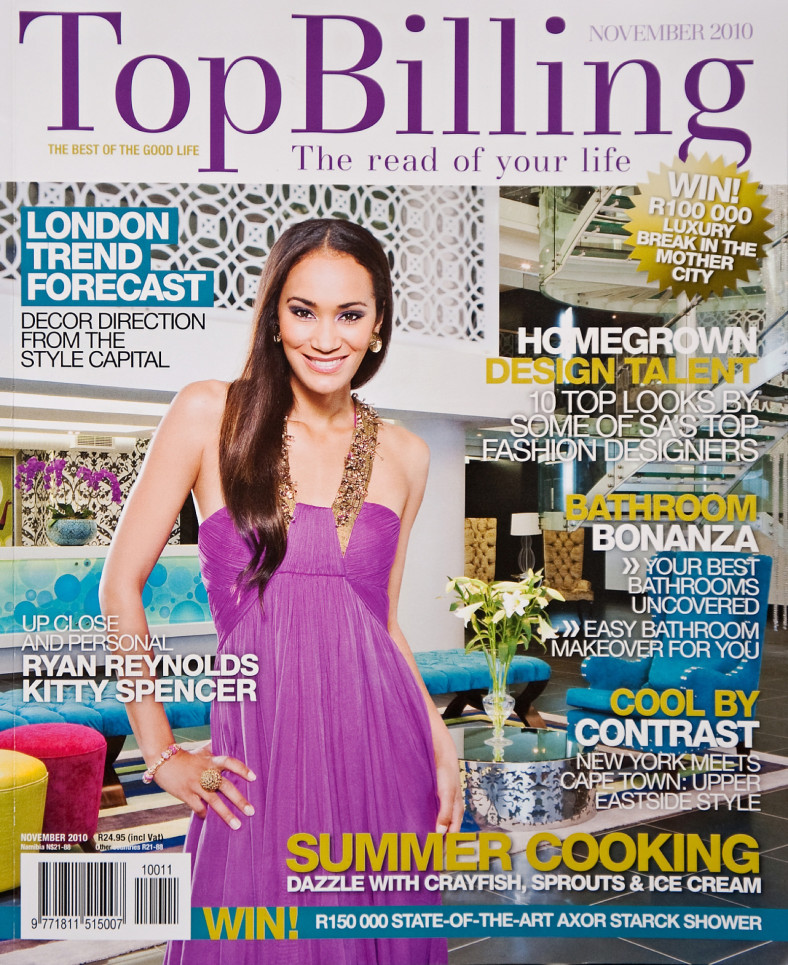 The insert reads as follows
"No Stranger to Top Billing readers, this super-talented, KwaZulu-Natal based artist continues to inspire us. An artist and photographer, Jacki's pictures capture the soul of people around the country, offering a glimpse into their lives, weddings and families. This Michealis graduate draws her photographic inspiration and energy from her travels around the world: she's hiked the Himalayas, surfed in Indonesia and soaked up Europe's culture and art. Her paintings have captured attention countrywide for many years, but photography has captured her heart and is the direction she'll now be travelling in. "Jacki has the ability to capture priceless moments that you don't even think about till you have seen the actual photos", says Boshoff van der Merwe, a family portrait client. View Jacki's portfolio on www.jackibruniquel.com"
You can see the portrait they used below photographed by Taetim DeVilliers. I have already shown this on my blog but just in case you didn't see that post … here it is again. I am very proud of Tae!