I saw your latest blog post (AMAZING) and I've just got to ask: did you take a ladder with you on the bridal party shoot? Or were you just lucky enough that there were something for you to stand on?
Sorry, I'm just curious
Again, well done with taking amazing photos every single time. Your work amazes me so much.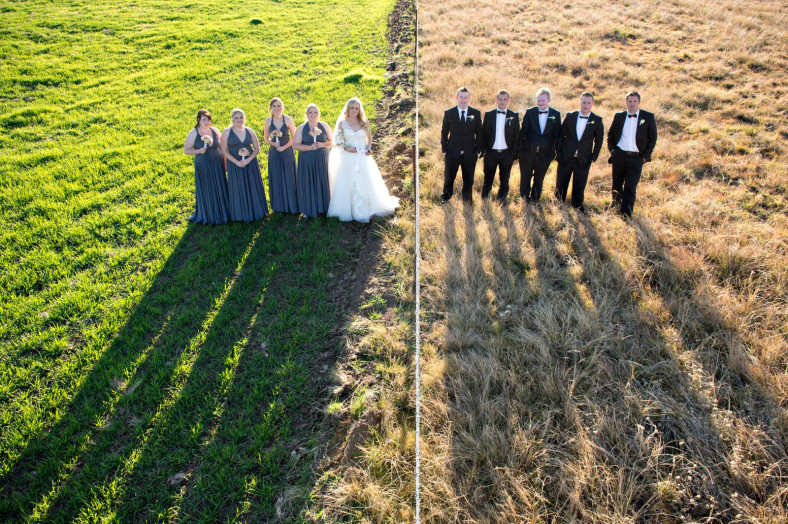 I always push myself to create images that I haven't been done before when shooting a wedding. Sometimes this takes planning and sometimes this happens spontaneously!
I arrived at Netherwood the day before Chantel and Brett's big day and noticed the two different colour fields whilst doing a location scout. I also noticed that the sun was going down behind the two different fields and realized that I would need a point of elevation in order to reduce flare and truly get a sense of the fields and the different textures. I liked the idea of putting girls on one side boys on the other … It was really just a quirky take on men and women being in different "worlds". Nothing too serious though, just a bit of fun.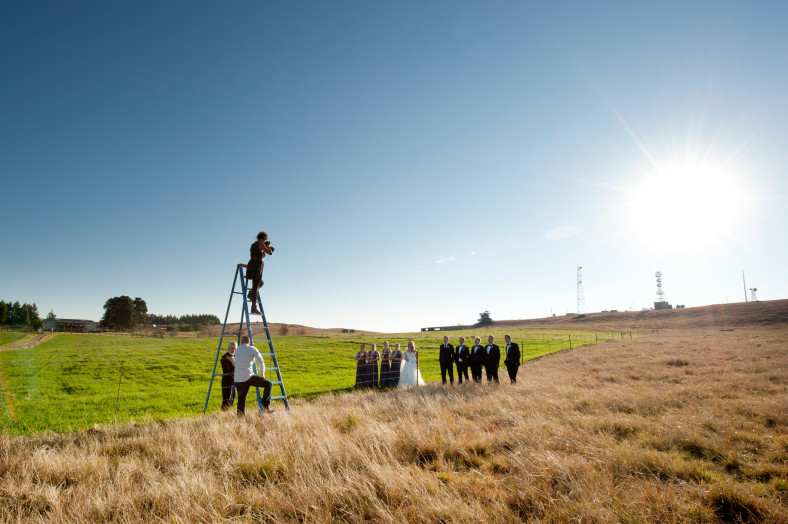 In order to make the shot happen I needed a tall ladder and so I asked the wonderful folk at Netherwood if I could borrow one. I then asked a very obliging boyfriend of one of the bridesmaids to help us transport and carry the ladder on the day.
It was a mission! But in the end I got a different angle and a different photo.
Hope that answers your question, thanks for the kind words and for getting in touch!!!